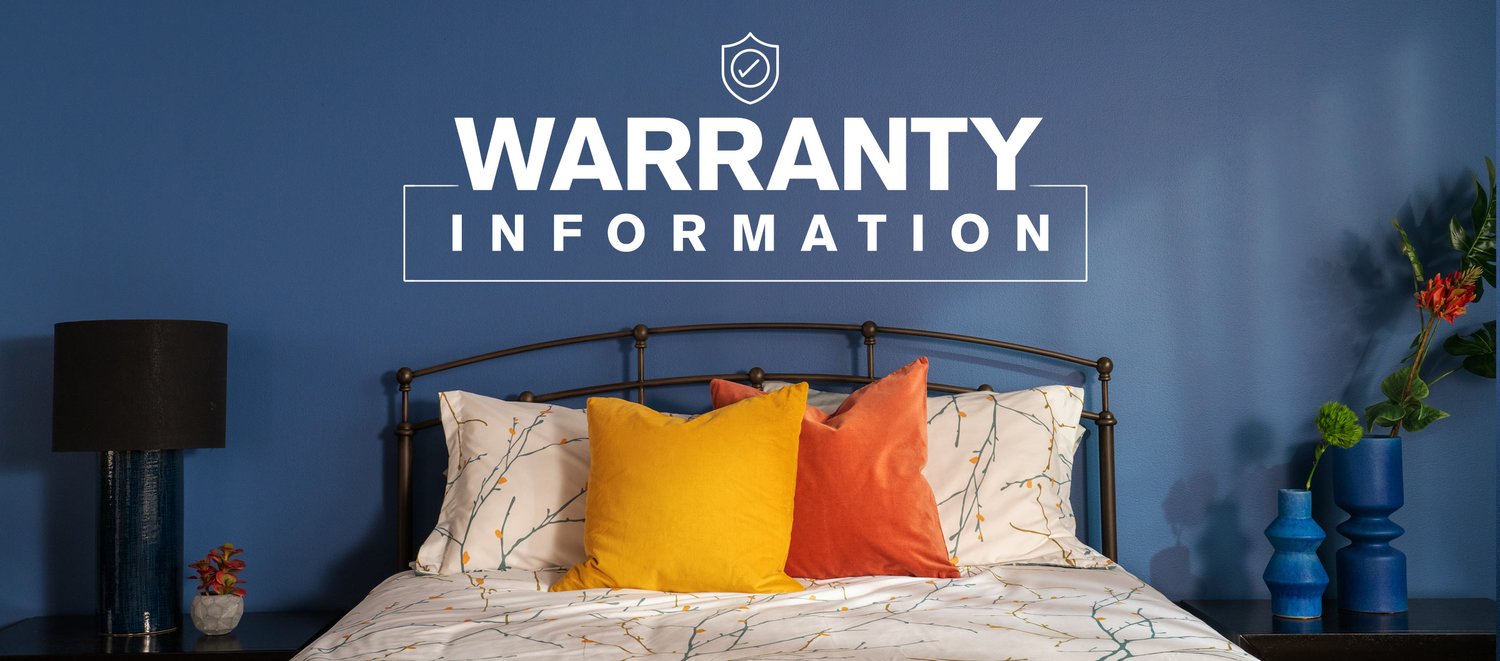 At Sit 'n Sleep, we stand by our commitment to help you get your best night's sleep. If you experience a problem with a product you purchased from us after the 120-Night Sleep Trial, you may use this guide to help you through the warranty process.
There Are Two Options for Filing A Claim:
If your product is from one of the manufacturers listed in the table below, you'll need to contact them directly to file a claim. A copy of your invoice is required.
If your product is NOT from one of the manufacturers listed in the table below, Sit 'n Sleep will file the claim on your behalf . Please see option 2 below.
The Following List of Manufacturers
Handle Their Own Warranties
Please click here to see other manufacturers and detailed information regarding your Manufacturer's Warranty Coverage.
Please know your mattress warranty may come with a manufacturer's warranty, and the process may differ depending on the product type and brand.


Please identify the manufacturer name by referencing the law tag attached to your mattress or by reviewing your purchase receipt.
Sit 'n Sleep can assist with the warranty claim process, but we are ultimately bound to the requirements set forth by the manufacturer.
Options for Filing Your Warranty Claim:
If your brand isn't listed above, your product will need to be inspected to file a claim. Please carefully review the following options:
Warranty eFile (For As-Is/Closeout Models with a purchased warranty only)

Results in 5 - 10 Business Days

Simply answer a few quick questions, download the self-inspection guide, and upload some photos. The entire process should take approx 15-20 minutes, and if you are able to provide all the required information needed, we can have your results within 5-10 business days.
BEGIN E-FILE
Third-Party Inspection (One Freee inspection per year, after eligibility is verified)

Results in 3 - 4 Weeks
An appointment will be scheduled with a third party inspector to visit your home and complete a thorough examination of your mattress, foundation and support to determine eligibility for replacement. Once we receive your submission, you can expect a call from Precise Mattress Inspection within 5-7 business days to schedule an appointment.
SCHEDULE APPT.
Please check if any of the exclusions below apply to you. If you answer yes for any of these questions, please expand the dropdown to see how it affects your warranty claim.
If none of the above exclusions apply to you,
you may proceed to start the claim process by clicking here:
START CLAIM